Growing your project is a long and challenging process. The more people in your community, the faster your community will grow.
But, you can't grow if you're not using the right tools and strategies to reach your growth potential.
In this article, we will go tough seven of the best tools and tactics to increase users, getting loyal users to grow your coin value.
Staking your coins — Increase & maintain loyal users
It's hard to get buyers, especially at the beginning of your journey after getting listing on an exchange.
Even by getting buyers, 90% to 95% of buyers are day traders, so they end up buying your tokens and sell after a few hours to never see them again.
But what is one thing all people in the cryptocurrency community love to have?
FREE CRYPTO!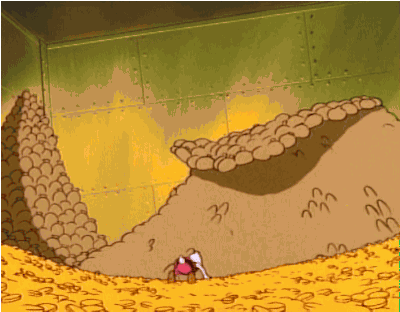 By staking your currency, it will allow your project to reward your loyal users by providing them with a monthly reward by simply holding the funds they bought in their wallet.
Benefit?
This will increase new users by giving them the motivation to stay and support your project for the longterm.
On Stakeswap, we offer our projects the ability to provide monthly payouts to the investors that are staking their coins.
The more coins they have, the more rewards they will receive based on the level of the tier they have.
Take the Bitzon tier, for example: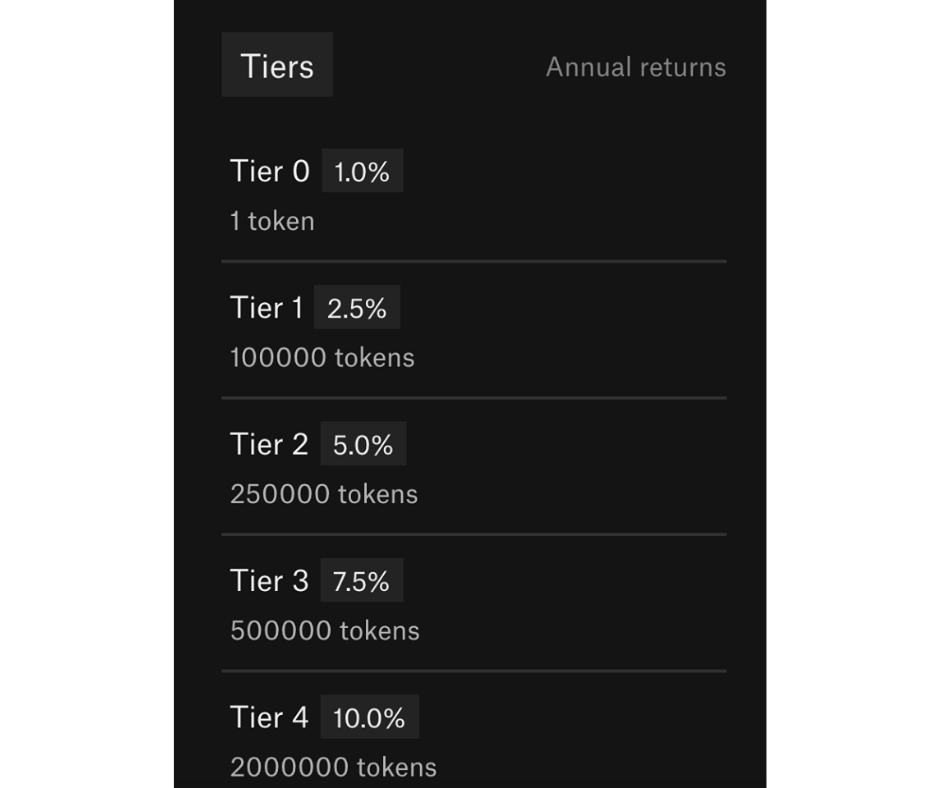 When you start staking a company on Stakeswap, it all depends on which "tier" you have. You get X amount of rewards per month on an X percentage for an annual return based on the tier.
→ Click here so you can start earning rewards today by simply staking your current holding here.
Talk to your users via Telegram
I'm talking to you, founders!
Very successful companies in the cryptocurrency space are the once's the founder(s) preserve a direct connection to their users.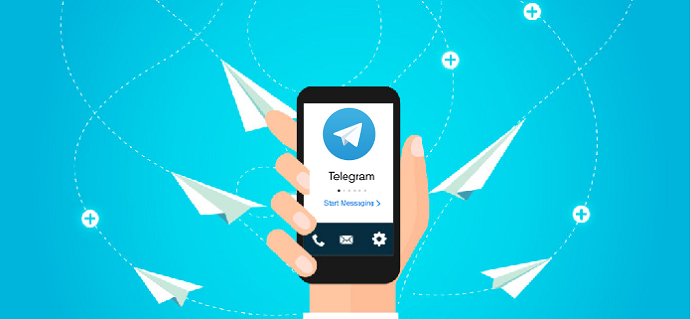 Whether you're a CEO, CMO or CTO, it's in your job description.
Why? Three reasons:
1. Solving problems: If a user is getting errors on your platform, you are there to find out what exact problem they are facing so you can solve it as quickly as possible.
2. Test a feature: Have a new feature idea for your project? Your users will directly tell you if they will use it or not. Sure, you can ask them if they would like the idea, but will they use it?
3. Building a strong relationship: When you're asking for feedback from your users, not only you're getting real data on what you need to work on, but it makes the users feel like they are part of the company, and it's even better if the founders themselves do it.
Monthly airdrops — Increasing users made easy
An airdrop announcement gives a big spark of interest to people who didn't hear about your coin.
This creates a conversation between coin holders and potential investors, as both parties are curious about the new currency.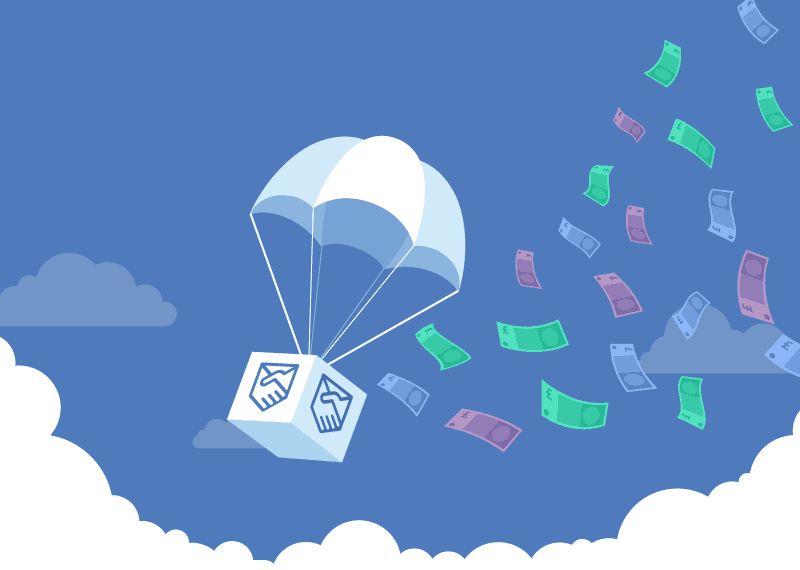 This growth hack will drive people for what you want them to do, whether it's to follow your social media's, join the community group, create an account on your website, etc.
An airdrop will also help with the appreciation of your coin value.
Referral program — Get your loyal users to talk about you
In a crypto community, your current investors are your power, and referral program is the tool they need to help your project.
A referral program (also known as a bounty) leverages existing group members to spread the word out for your project. (Word of mouth marketing)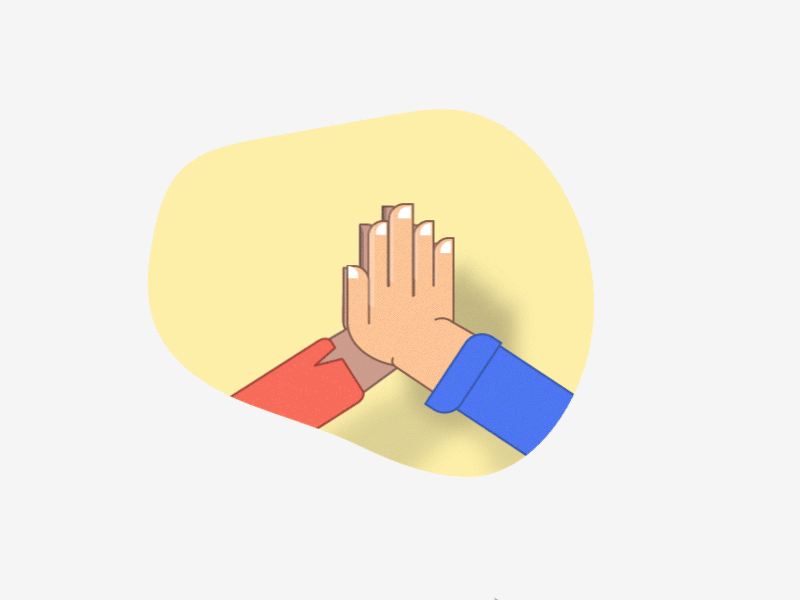 This works great because people are 4x times more willing to buy if a friend referred them. Your project will grow and increase trust 10x faster.
Additional coins are a powerful motivator for community members. When new members arrive from their referral link, the group member gets a reward.
Get Press attention
Publicity from credible sources will generate awareness and social trust for your project.
Start by compiling a list of publications, blogs, and writers interested in cryptocurrency.
Prepare a pitch before you make contact. Journalists are busy people whose foremost concern is a relevant story. Include your value proposition, the impact of your project, and a couple of possible story angles.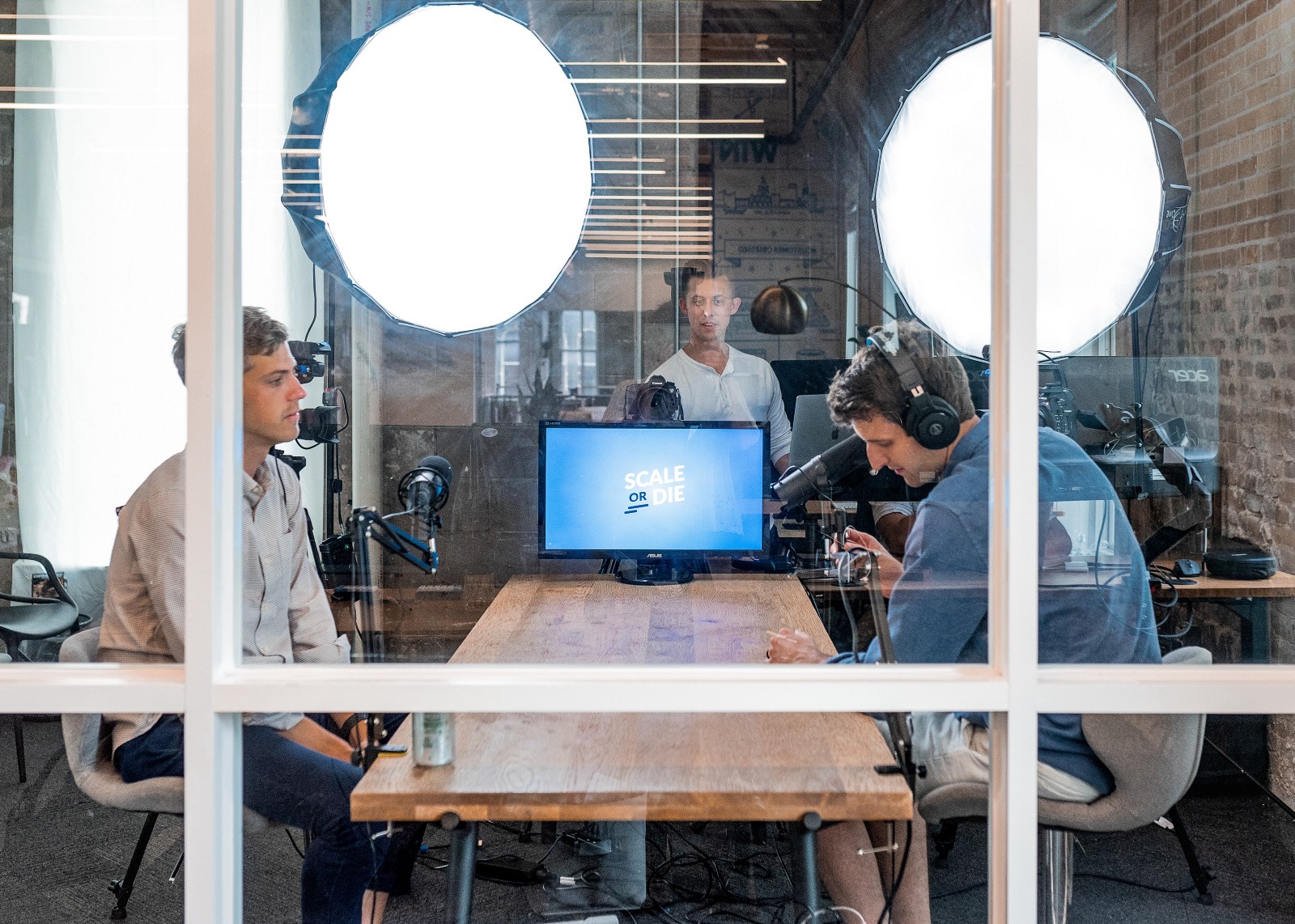 You can also share in mutual PR with Telegram channels of a similar audience. After reaching an agreement, leverage your best content — not promotions — to encourage the flow of mutually beneficial traffic.
Stay active on social media
There's a question of whether or not you should be using social media.
With billions of active daily users, this is where you make all the preceding sections work at it's fullest potential by telling your story, engage with followers, and drive effective traffic to your project.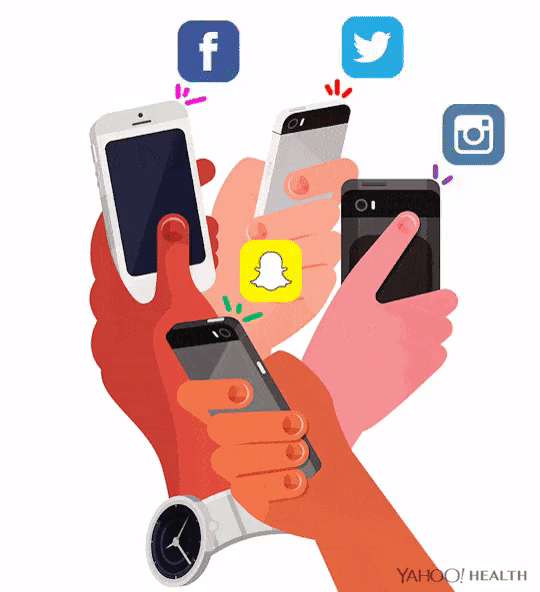 The more you move the needle online, the more visible and well-known your brand will become. To engage your audience, share valuable content such as news, influencer ReTweets, and original content.
Note that you should be using the right social media that has most of your audience.
Top social media platforms for cryptocurrency projects include Twitter, Facebook, Reddit, Telegram, YouTube, and BitTube.
Influencers are here to help
Partnering with an influencer gives you access to an engaged and loyal audience of thousands.
YouTube influencers are most effective because the platform functions as a learning hub. According to Think with Google, 86% of people use Youtube to learn something new. As the second-largest website and search engine in the world, there's no better place to find a receptive audience.
Good news, you can start staking right now!
Our mission is to help you get rewarded with your favourite cryptocurrency projects. Click the button below, and it will redirect you to where you can create an account and start staking.